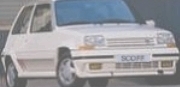 The Renault Turbo Owners Club is the largest Club on
the Internet for turbocharged Renaults!



You can apply online and become a Club member in just a few minutes by following the instructions on the join page.

Or, you can print the form and mail it to us by post with a cheque.
The Club is keen to build strong relationships with Companies who can benefit our members, secure discounts and benefits for them, and in return promote you.

Send us your details via our contacts section:


Contacts
>


Join Now!

You can apply online now and be a member in just a few minutes by following our join page.

You will normally receive your membership pack containing your membership card within a week.



Contact the Club

You are most welcome to contact us regarding an offer, ad-banner request, to contact the Webmaster or the Membership Secretary if you have any questions about the Club or website you would like answered.

Use the contact form here

The Renault Turbo Owners Club

This is the Official Renault Turbo Owners Club. Membership is recommended for all Renault Turbo drivers - not just for the money-saving facilities the club offers, but for sharing the enthusiasm that the members have for their cars and to get together to talk about their cars.



We try to arrange a broad spectrum of events to appeal to everyone - for more details of recent meetings, check out the Events section here on the site. The Club is all about having fun with the cars, so for example the meetings organised by Club members and Area reps in YOUR area are an excellent chance to get together with other Club members and spend the time how YOU want.

Make a difference and get involved by joining today.



What you get

Some of the many benefits of joining the Club are below.



Member benefits

Club membership card
Window sticker, keyring displaying the club logo
Regular country wide meetings and the chance to display YOUR car on the club stand at shows
Discounts from lots of tuning companies and part suppliers
Discounts with insurance providers
Use of the comprehensive website
Use of the RTOC forum full of helpfull advice and other stuff
Access to the Files area and techincal articles area
The ability to customise your member "profile" with your pictures and vehicle specification
Additional savings through access to the club's regular group buying schemes






Apply online Now

Click here to join today
Preview the website

You can preview the website by going to the home page and looking around. You will be able to see the General Chat section of the forum too.
Just £15 for membership

The initial membership fee is currently £15.00 for the first year for full membership and £15 for renewals in years there after, which includes access to all areas of the website.

If you want to know where the money goes, please check out the Finance reports in the Files section. We think it's important that all our Members can see how their contribution is spent and this information is available at all times.

Overseas members

Overseas membership is available also at £15. We recommend you apply online and pay by card. We look forward to welcoming you to the Club.

Advertising with the club

The Club is keen to build strong relationships with Companies who can benefit our members, secure discounts and benefits for them, and in return promote you.

Send us your details via our contacts section