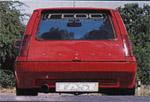 The news section keeps you upto date with club news, event info, new discount schemes and lots more.

Pictures from various RTOC Events/Nights out/European Trips

There is more to this club than the Internet, check out the pictures from some of the various Curry Nights/National Days/No Bling at the Ring Trips the club has put on over the years!

Don't be afraid to get involved, we're a friendly bunch! ;-)


The club Discount & Contact directory
| | | |
| --- | --- | --- |
| |    | The Club Discount & Contact directory is up and running and in need of your company submissions. Click on "contacts" to see recommended companies and to see which companies offer Club discount. You can also submit a companies details on that page. |
RTOC rolling road day @Noble motorsport

RTOC join up with r5gtt owners for an exclusive rolling road event Saturday 20th April. This event will hopefully be magazine featured.

This is shaping up to be a great event at noble motorsport in chesterfield, really great atmosphere at these events and brilliant if your a newer member so you can see what the rtoc spirit is all about. Were hoping to have food/drinks supplied on the day.

prices are as follows up to 10 cars £40 a car, up to 15 £35 a car and over 15 £30 a car,you will get afr,boost,bhp,and lb/ft on every graph.

Noble Motorsport
Chatsworth Business Park,
172 Chatsworth Road,
Chesterfield,
Derbyshire,
S40 2AR

RTOC Santa Pod 7th July 2013

http://www.rtoc.org/boards/showthread.php?p=316120#post316120
National Day 2013

The dates for the RTOC National Day 2013 have been confirmed!! Make sure you check out this thread http://rtoc.org/boards/showthread.php?t=29829